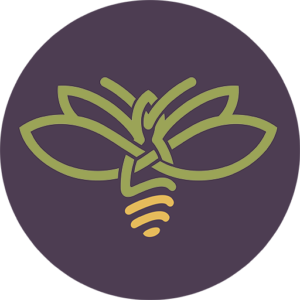 eat. drink. laugh… lounge!
Grilled Elk Chop
Sweet Potato Mash,
Seasonal Vegetables,
Apple Cider Glace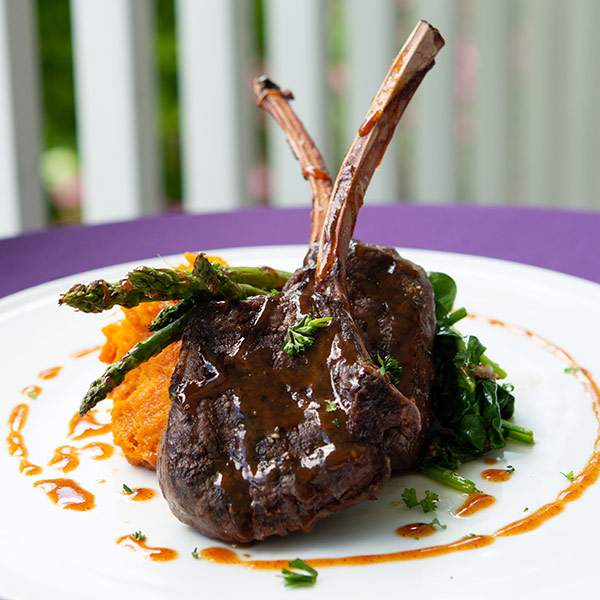 Ahi Tuna Tartare
Lime Avocado, Wasabi Sauce, Sesame Seeds, Rainbow Chips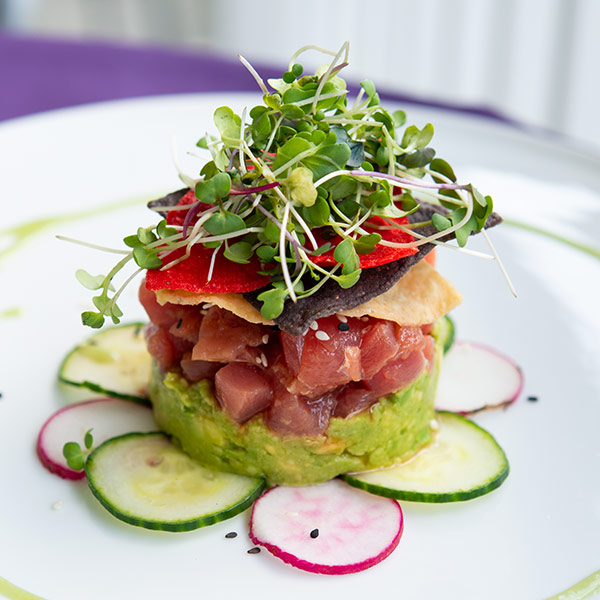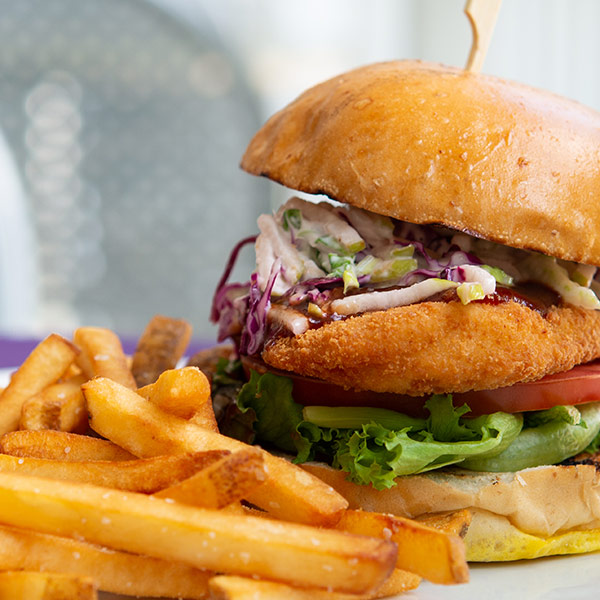 BBQ Bacon Crispy Chicken Sandwich
Lettuce, Tomato,
Crispy Onion, Apple Slaw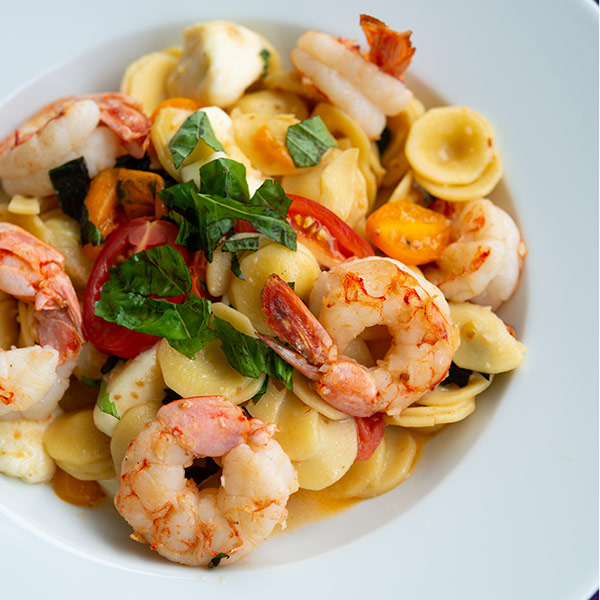 Shrimp
Caprese Pasta
Orecchiette Pasta, Shrimp, Fresh Mozzarella, Cherry Tomatoes, Fresh Basil,
Garlic & Oil
about us
Firefly Gastropub & Catering Co. offers up a relaxed, gastropub concept, focused on high-quality comfort food and a commitment to serving all customers, in an open and welcoming atmosphere.
Offerings include an ever-changing craft beer menu, creative cocktail selections, and our fresh take on pub fare in addition to seasonally curated specials to enhance Firefly's primary menu.
Firefly is open year-round & hosts live music every weekend!
So this was our first time in Lennox and my daughter made a dinner reservation at Firefly. As we walked up, I saw there was a live band and my first thought was "I hope we aren't too close to a loud band." They put us practically right in front of the band, Misty Blues. So I was afraid this dinner wasn't going to go great. Well, within 10 seconds of sitting down this guy starts playing one of the best saxophone solos I've ever heard! The band was GREAT. Literally, whether people in the place were locals or first-time-in-town like us, everyone was rocking along, dancing, singing, etc. It was an incredibly fun atmosphere. And oh by the way, the food was also excellent! We had burgers, steak medallions, scallops and lobster bisque. All got high marks. They had a decent variety of well-selected beers on tap and and a small dessert menu that was also very good. The four options (we tried them all) were creme brulee, chocolate cake, lava cake, tiramisu. All of them were delicious, especially the creme brulee and lava cake. Apparently Misty Blues is the usual Friday band at Firefly so if you are new to visiting Lenox on a Friday give yourself a great time by checking them out! (Also we learned they have 10 albums you can peruse on iTunes and they get played on XM's blues channel. They are legit great!)
We loved firefly! We are doing a new england honeymoon and made a pit stop here for what was supposed to be a couple drinks. We decided to cancel our dinner reservations and stay here and boy are we glad we did. Our bartender Sam was fantastic! He recommended their house tequila for a honeymoon shot and honestly... it is so smooth and yummy.. We ordered the lobster bisque, wings, lobster tacos, and medallions (with brussels) and were not disappointed. The food was absolutely amazing. We drank and laughed and lounged with locals. We enjoyed food and drink and had the jolliest freaking time that ever was. GO HERE! You won't regret it!
Intimate, upscale pub with excellent food.
Food was good though nothing special. Great service. Biggest issue was the band - good but WAY TOO LOUD!!
This is one of my favorite restaurants in Lenox. Love sitting on the porch. Food and service are always good.
Robert Arcadipane
2021-08-28
Great burgers and selection of beers. Nice atmosphere. Very friendly staff. Worth the trip.
Kevin Kirshner
2021-08-22
Great food and Live Music
Copy to clipboard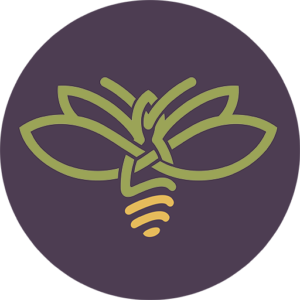 Hours
Monday: 5:00-9:00 PM
Tuesday: 5:00-9:00 PM
Wednesday: 5:00-9:00 PM
Thursday: 5:00-9:00 PM
Friday: 5:00-10:00 PM
Saturday: 5:00-10:00 PM
Sunday: Closed
©2022 Firefly Gastropub & Catering Co. All Rights Reserved. Website + Photography by BookMarc Creative. Additional Photography by Caroline Hamlin.